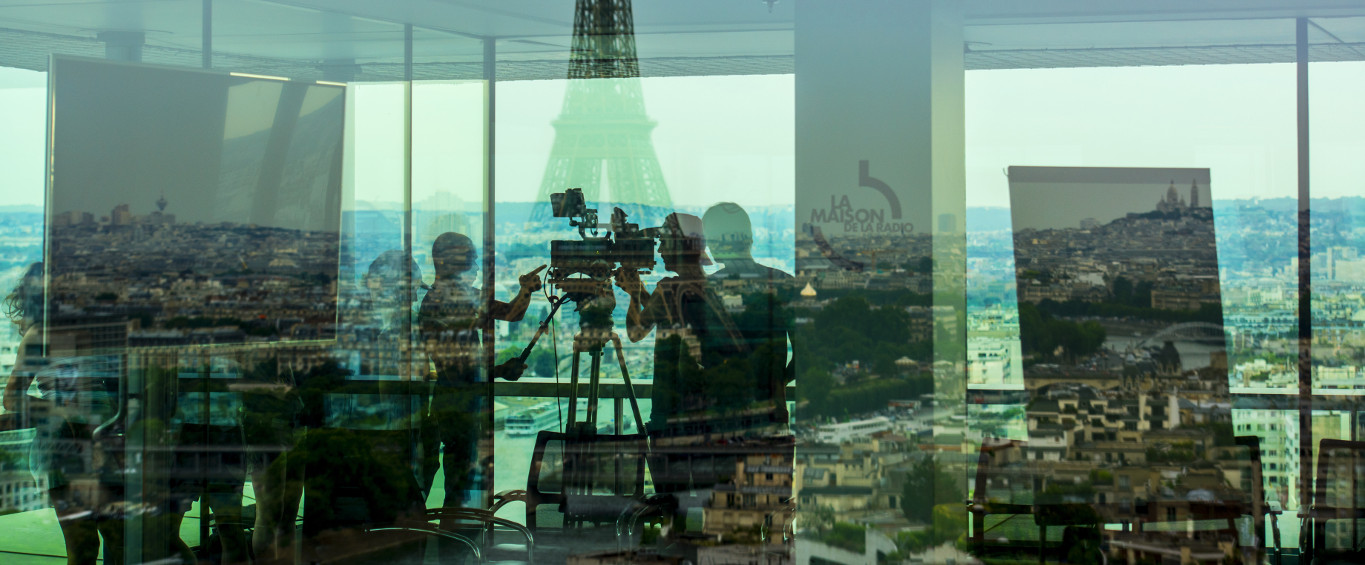 About PSL-Explore
PSL-Explore is the Université PSL knowledge sharing and dissemination website. It is a collaborative project developed by PSL's Resources and Knowledge Department and 90 of our member institution libraries and museums.
PSL-Explore is both a comprehensive website, accessible to the general public, and a knowledge portal. The PSL-Explore website offers users a broad range of content: conferences, thematic "focus" articles, virtual exhibitions, films, and digital collections. The website plays a key role in PSL's vocation to disseminate knowledge and contributes to informing PSL members, the academic and business communities, and the general public about PSL member institution archival and museum holdings and the wealth of knowledge produced by PSL faculty, researchers and students.
The website provides scientific content produced by individual PSL members and PSL teams. For example, the virtual exhibition entitled The Humboldt brothers, the Spirit of Europe, follows on a major physical exhibition held at the Observatoire de Paris from May 15th through July 11th 2014, with a smaller version shown in 2015 at the CROUS Center in Paris. The exhibition builds on over one hundred archival documents, quotes and recordings to illustrate the life and scientific work of two stellar intellectuals, their insatiable curiosity for the world around them, their commitment to advancing and sharing knowledge and science, and their incredible talent for innovation.
PSL-Explore is also a knowledge portal for PSL researchers, students, faculty and staff, as well as the international academic community. It is a "one-stop-shop" for up-to-date information on PSL research and a documentary research tool providing broad and open access to PSL member institution archival and museum resources: manuscripts, books, digitized documents, articles, historic archives, musical scores, sound recordings, and films.
PSL-Explore is also a platform for viewing fiction, animated films, documentaries and educational films. The website showcases the films that constitute La Fémis and École nationale supérieure des Arts Décoratifs student degree projects as well as videos by PSL's most prominent researchers directed at the general public.
In keeping with PSL's goal to promote knowledge sharing and the advancement of the sciences, letters, the arts and historical heritage, we will be constantly increasing the volume and diversity of PSL's digital collections.  So visit the PSL-Explore website regularly for the latest in PSL digital resources! 
Research tool
PSL-Explore currently provides access to
over 5 million bibliographic entries

of which 1 million give direct access to the full digitized text

from 32 metadata sets.
The documentary search tool, displayed at the top of every page of the PSL-Explore website, makes it possible to harvest and index catalogues, archive inventories, databases, texts and images from all PSL sources: libraries, museums, communications and information services, laboratories, research centers and individual researchers.
Unless instructed to do otherwise, the PSL-Explore engine searches all PSL sources. It is also possible to filter data by member institution, type of document, medium (physical or dematerialized), subject, author, date, language, and database.
The PSL-Explore portal is far more than a simple library catalogue or archive inventory, it innovates in numerous ways with:
Targeted harvesting

of metadata, organized using international metadata standards

Standardized

and enriched metadata

Metadata indexed

using de-duplication protocols and FRBR types

A search engine

that includes a relevance-based sorting algorithm, language detection, did you mean, and personalized search results

A Web interface

for browsers and mobile devices

The possibility to use the search engine in an alternate web environment

via a web API

A link resolver

that allows the engine to provide links between metadata and full source texts via the OpenURL standard

Integrating PSL electronic resources into Google Scholar.
Welcome to PSL-Explore !