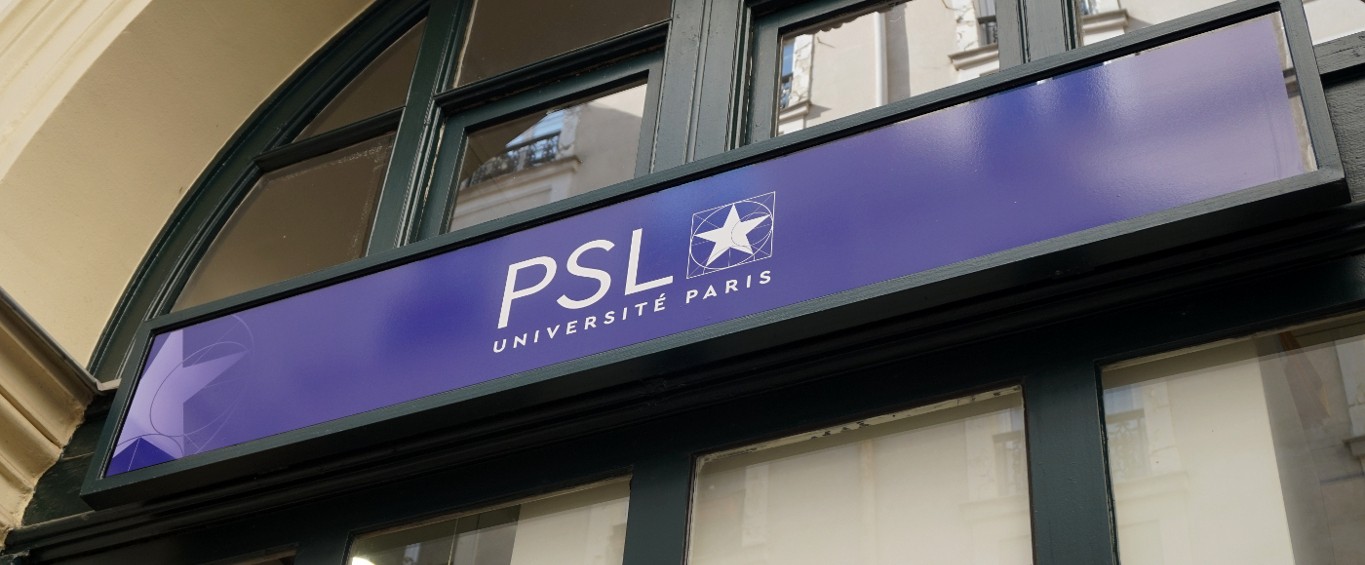 TERMS OF USE & COPYRIGHT
Owner/Publisher
PSL Research University Paris
60 rue Mazarine
75006 Paris
Alain Fuchs, President, PSL
Web host
This site is hosted by the Observatoire de Paris
61, avenue de l'Observatoire
75014 Paris – France

Photo  credits
PSL / DR
Governing  law and jurisdiction
The PSL-Explore site content, data processing, transmission, search engine, and website-related activities will be exclusively governed by and construed in accordance with the laws of France. They are specifically subject to French laws and regulations governing digital data and data protection (principally the Data Protection Act N° 78-17 dated January 6th 1978 (Loi Informatique et Libertés). Any violation of, or failure to comply with, said laws will be subject to criminal prosecution. Any dispute that has not been resolved through out-of-court negotiation and any and all other legal action will be subject to the exclusive jurisdiction of the French courts in the judicial district of the Paris Court of Appeals.

Protection of personal data 
The website may contain data of a personal nature.  Users agree to not to misuse any personal information contained herein and in general to refrain from any uses or acts that may jeopardize a person's privacy or reputation. 
Pursuant to article 2 of the French Data Protection Act N° 78-17 dated January 6th 1978 and amendments, PSL may process and use the personal information (last and first names, addresses, details, etc.) you provide when registering for a service (newsletter, contact form, database access ID etc.) for internal administrative purposes. Also pursuant to the French Data Protection Act no. 78-17 of January 6, 197 and amendments, you are entitled to access and rectify any data that concern you on this site. You may request an update or deletion of any personal data that is inaccurate, incomplete, ambiguous or outdated, or that you believe to have been unlawfully collected, used, disclosed or held. Lastly, you are entitled to oppose the processing of your personal data for legitimate reasons.
Cookies
Users are informed that PSL-Explore may use cookies to facilitate your navigation or eventually to analyze visitor statistics. Pursuant to EU regulations on the use of "cookies", you may choose to accept or refuse "cookies" via your browser settings. You may also delete cookies at any time via your browser or system utilities.
Disclaimer
All information and content on this website is provided for informational purposes only and on an "as is" basis. PSL makes no representations or warranties of any kind, express or implied, and in particular, without limitation, makes no representations or warranties as to the availability, accuracy or completeness of the information provided on the site. Users explicitly assume sole responsibility for using the content and data contained on or accessed via this website.
PSL assumes no responsibility, and shall not be liable for, any damages to, or viruses that may infect, your computer equipment or other property because of your use of the Website or your downloading of any materials from the Website.
Copyright and intellectual property
The concept, structure, programing, texts, images, films, animated films, sound recordings, know-how and more generally all elements that comprise this web-site are the exclusive property of PSL, its member institutions, or licenses,  and are protected by French and International laws on copyright and intellectual property. 
Unless expressly authorized to do so, users may not distribute, modify, transmit, reuse, download, repost, copy, or use the contents of the Website for commercial purposes or for personal gain.
Subject to the rights of third parties, the reproduction of content, whatever its nature, is permitted solely for private use, on the express basis that the source is mentioned. 
Creating hyperlinks to this website
PSL authorizes third parties to create hyperlinks to this website without seeking prior authorization, provided that they respect the following rules and conditions:
It is prohibited to create Deep-links to the PSL-Explore website - once activated, all links must open in a separate windowt o the PSL-Explore homepage,  leaving no doubt as to the website's identity.
It is prohibited to create a hyperlink to the PSL website from any website that publishes adult or child pornographic material or displays pornographic or sexually explicit material of any kind; from any website that propagates racism, xenophobia, negationism, or discrimination (racial, sexual or other), or engages in slander or defamation or any activity contrary to public decency.