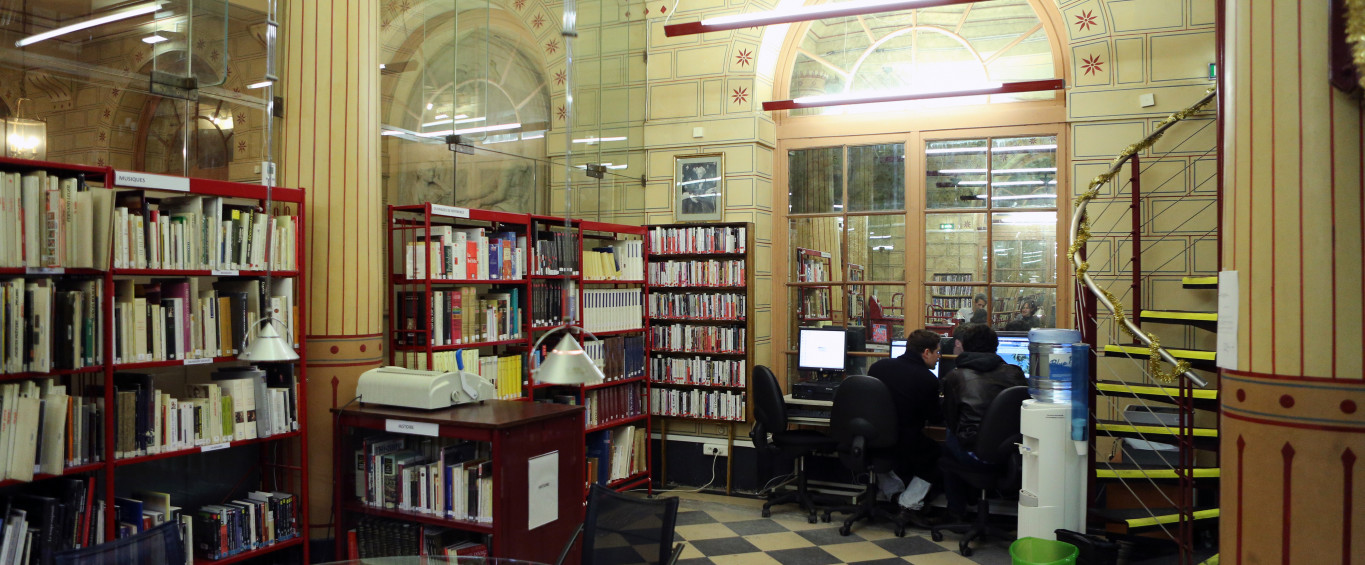 CNSAD Béatrix Dussane Library
Conservatoire national supérieur d'art dramatique (the French Academy of Dramatic Arts)
CNSAD's Béatrix Dussane Library holdings comprise approximately 28,000 titles. The collections, centered around theater plays, also include theoretical and practical works on the dramatic arts and acting.
Browse the Béatrix Dussane Library catalogue 
Access terms
The library is open to students, faculty, and to the general public, within the limits of available reading room space (19 persons maximum at one time). As a rule, no books or documents may be removed from library premises.
Lending terms
The library is principally a study library where works are consulted on site. Loans are exceptional; they are reserved for CNSAD students and alumni, and only for research purposes.
The Library reserves the right to accept or refuse a loan request. All loans are subject to a security deposit of €150 (bank check). 
CNSAD Béatrix Dussane Library
Contact and localisation
2 bis rue du Conservatoire
France
+33 (0)1 53 24 90 19
Schedule
Mon.-Thu. 9:30 am - 7:00 pm; Fri. 12:00 - 7:00 pm
Closing:1 week during Christmas break, 1 week during Winter break, 1 week during Spring break from mid-July through end of August
Service and equipment
Wifi
Photocopy
Printer
Computer with free access