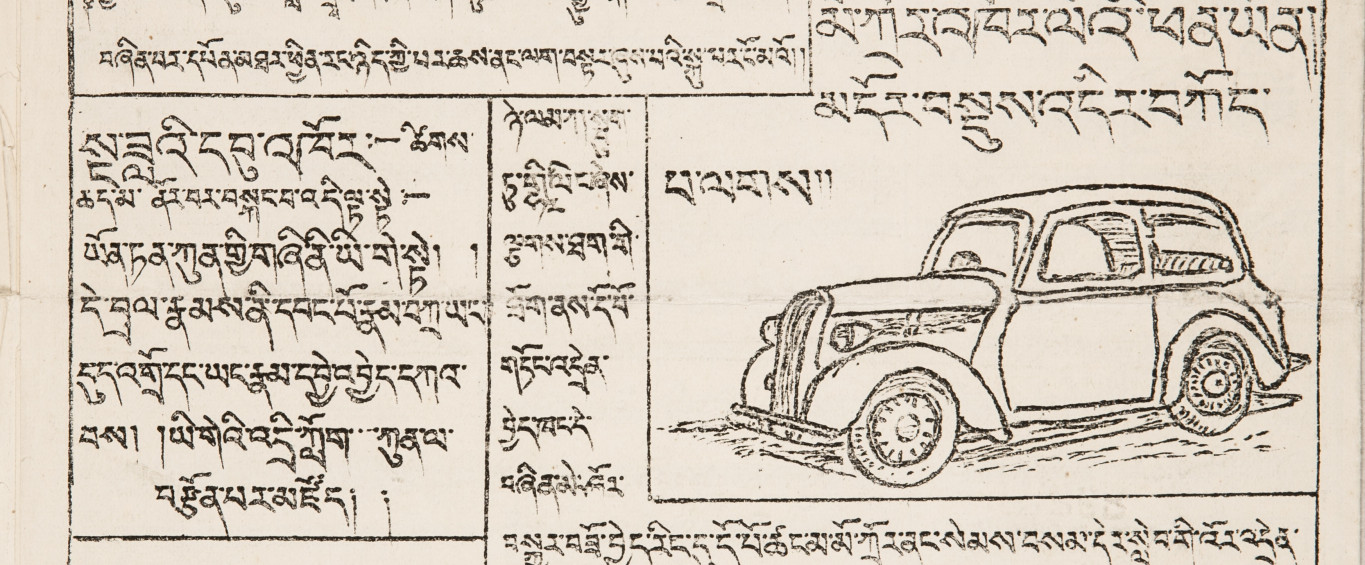 Library
Collège de France Institute of Tibetan Studies Library
IET, the Institute of Tibetan Studies was founded in 1974 by Rolf Alfred Stein (1911-1999), Tibetologist and Sinologist and Professor at the Collège de France from 1965 to 1981. In creating the library, Stein intended to provide resources for developing research in the field of Tibetan studies and to create a resource center for publishing and republishing Tibetan texts following the exile of many Tibetan scholars and spiritual leaders in the wake of the Tibetan uprising of 1959.
The IET Library's collection focuses on the religious aspects of Tibetan culture, covering all schools of Tibetan Buddhism and the Bon tradition, as well as Tibetan history and historiography ,from the earliest era to the present day. Holdings currently number over 6,000 volumes in Tibetan, some 3,000 western publications and reference works, a small Chinese collection and 50 periodical titles in Tibetan, Chinese and Western languages, including 10 current publications
IET also holds the largest European collection of the Tibet Mirror (Yul phyogs so so'i gsar 'gyur gyi me long), a monthly newspaper in Tibetan published in Kalimpong, West Bengal (India) from 1925 to 1963. Part of the collection was digitalized in 2010 within the framework of an agreement with Columbia University (New York) designed to preserve and disseminate this exceptional historic archive; it is now accessible on-line.
Access terms
The IET catalogue may be consulted on-line.
The Library is open to researchers and university faculty and to graduate students on recommendation from their thesis advisor. Temporary access is also possible for other lectors who need to conduct research for professional purposes.
Lending terms
On-site consultation and loans (with restrictions).
Contact J. Ferreux for an appointment Monday, Tuesday, Wednesday and Friday from 2:00 pm to 5:00 pm.
Collège de France Institute of Tibetan Studies Library
Contact and localisation
52 rue du Cardinal-Lemoine
France
+33 (0)1 44 27 18 30
Schedule
Mon.-Fri.: 10:00 am - 6:00 pm
Service and equipment
Wifi
Photocopy
Computer with free access