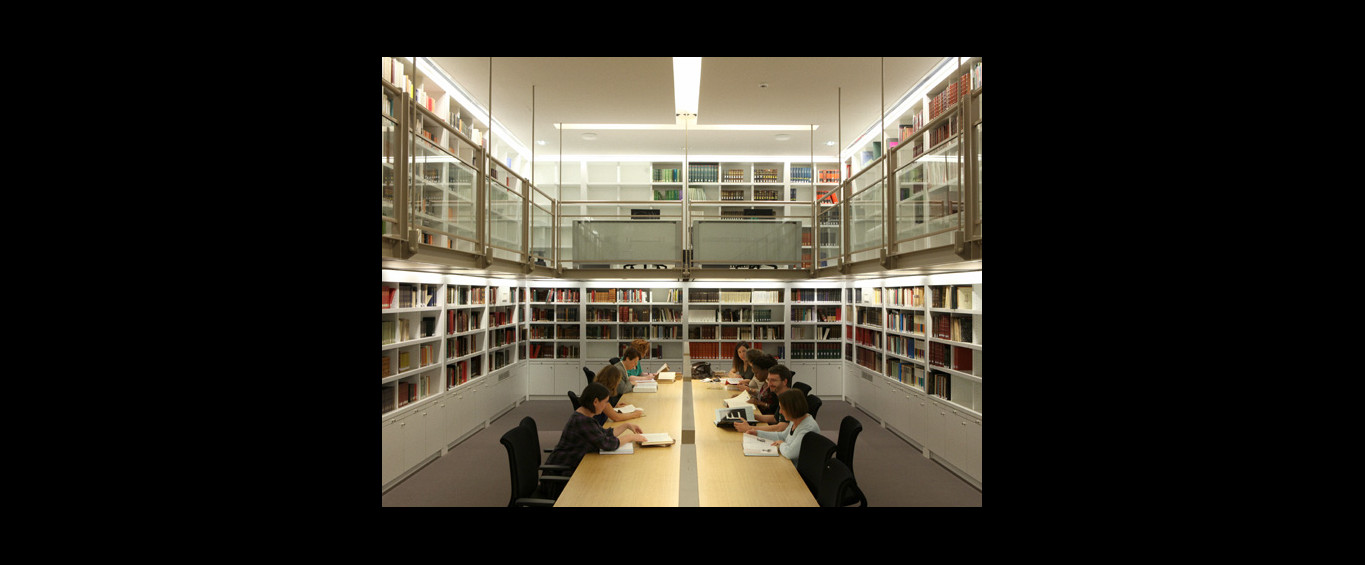 Library
Collège de France General Library
The General Library holds collections relevant to the Collège de France's past and present teaching and research activity.
The Library assembles documents related to active Collège de France Chairs, to the history of the institution, and to the 800 professors who have successively held Collège de France Chairs since the institution was founded in 1530. Holdings also include collections bequeathed by professors, such as the Marcel Bataillon and the Georges Dumézil libraries, and various archive collections, all of which may be consulted on site.
Access terms
The library is open to:
Collège de France faculty, researchers and staff
Outside researchers who request access for the specific needs of their research project: on reasoned request
PSL member institution researcher: on reasoned request
Once authorized, users receive an official Library lector's card, valid 1 year.
Collège de France General Library
Contact and localisation
11 place Marcelin Berthelot
France
+33 (0)1 44 27 14 05
Schedule
Mon.-Fri.: 9:00 am - 6:00 pm <br> August: 10:00 am - 5:00 pm
Service and equipment
Wifi
Photocopy
Computer with free access