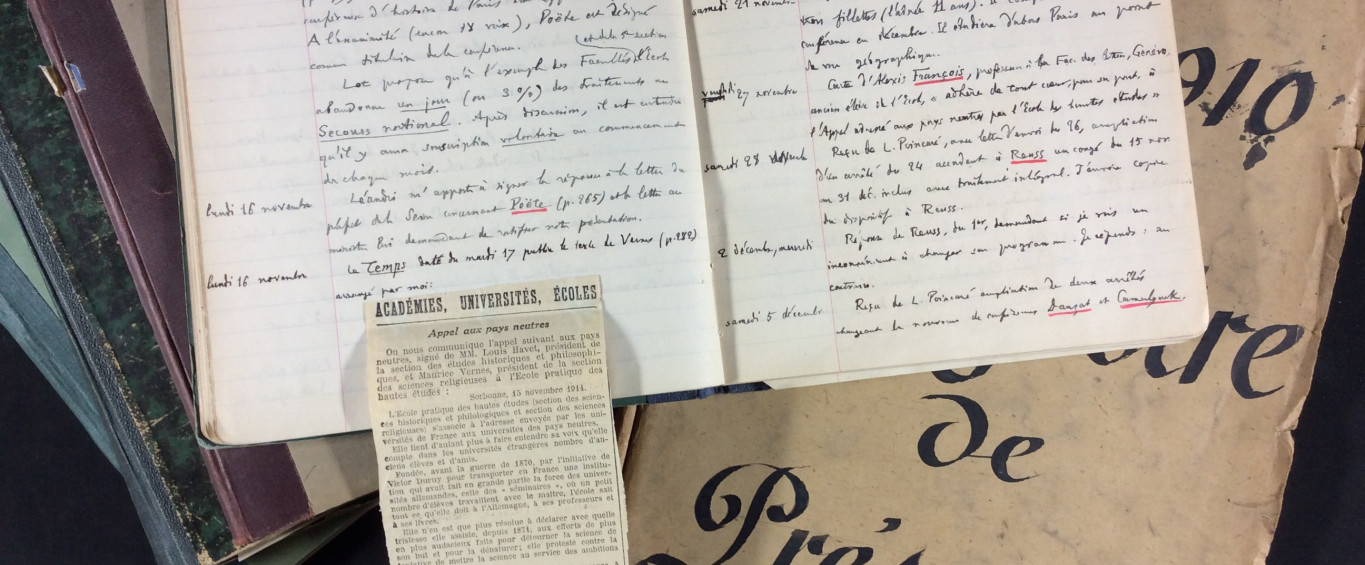 Archives
EPHE Archive Services
EPHE Archive Services function under the aegis of The Department of Documentation, Libraries and Archives. Since 2013, it has been in charge of collecting, preserving, cataloguing and communicating the various collections developed by the school since its creation in 1868 (administrative, teaching, research) and certain archives donated or bequeathed to the school (such as the Paris, Marichal, Geoltrain, Lejeune or Corbin archives).
Certain collections, directly linked to specialized research themes, are held in the different libraries supervised by the Service (Egyptology, Mongolian and Siberian studies, Tibetan studies, Life and Earth Sciences); but a majority of the archives are held at the Sainte Barbe site.
Archive Services is working closely with the Campus Condorcet Grand équipement documentaire team on the eventual transfer of research archives to the Campus between now and 2019.
Access terms
Archives are open to all researchers who need access for research purposes.
Lending terms
On site consultation by appointment with Archive Services.
EPHE Archive Services (SCDBA)
Contact and localisation
Site Sainte Barbe
4 rue Valette
France
Tél. : +33 (0)1 56 81 76 83
Schedule
By appointment only.
Closed: Christmas holidays, August
Service and equipment
Wifi
Photocopy
Printer
Scanner
Computer with free access