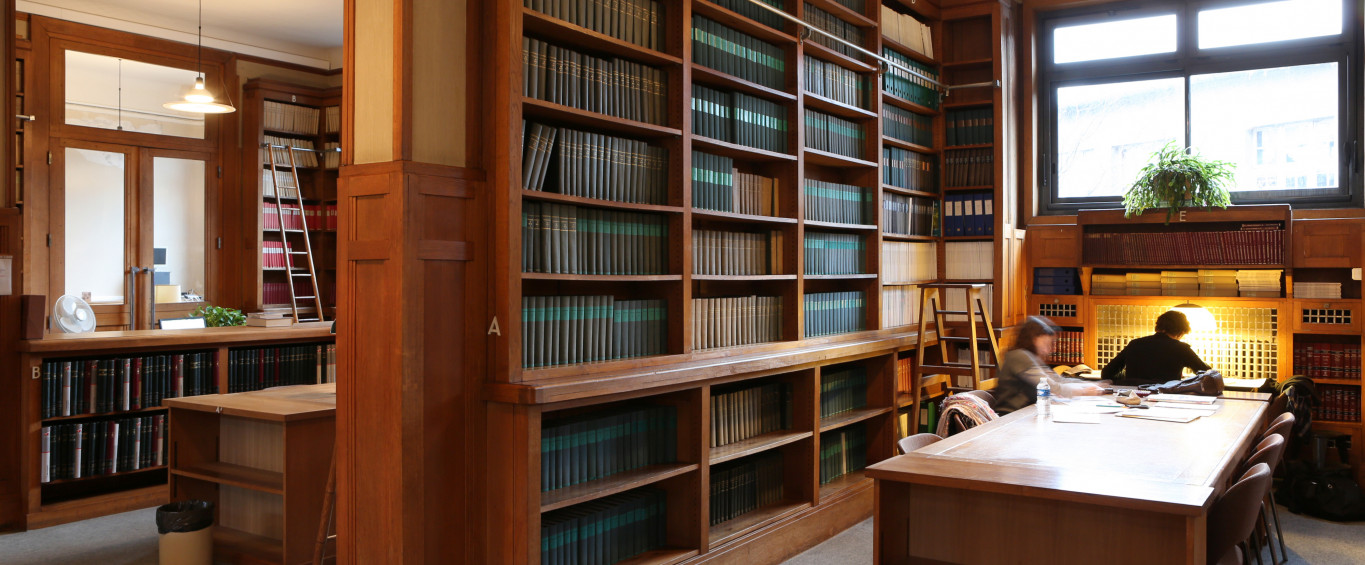 Library
ESPCI ParisTech Historical Research Center and Library
The ESPCI ParisTech Library opened its doors in 1933. It is both a teaching and research library devoted to advanced studies in the experimental sciences: physics, chemistry, biology, and engineering. The library's Historic Resource Center preserves, showcases, and provides access to the institution's historic collections.
Library holdings comprise 30,000 volumes (monographs, theses, periodicals) and 10,000 online journals. Historic holdings include a collection of 19th and 20th century works, a photographic archive of 3,500 photos taken between 1900 and 1950, and a collection of research archives in the Humanities and Social Sciences.
The library's Historic Resource Center is home to the Paul Langevin, Georges Claude, Albin Haller, Georges Champetier, and Pierre Biquard archives, and documents regarding numerous other figures who have marked the institution's past.
Access terms

ESCPI students, faculty and staff: open access, no registration required.
PSL member institution students, faculty and staff : registration required (library information desk) access is free of charge.
Outside lectors: authorization granted depending on type of research and by appointment, restrictions apply. 
Lending terms
3-week renewable loans are reserved for ESCPI and PSL users. Borrowing is limited to works in the reading room's open access stacks. No reservations possible. 
ESPCI ParisTech Historical Research Center and Library
Contact and localisation
+ 33 (0)1 40 79 46 58
Schedule
Mon.-Thu.: 9:00 am - 11:00 pm; Fri.: 9:00 am - 9:00 pm
Annual closing: from Christmas to New Year's Day
Service and equipment
Wifi
Photocopy
Computer with free access