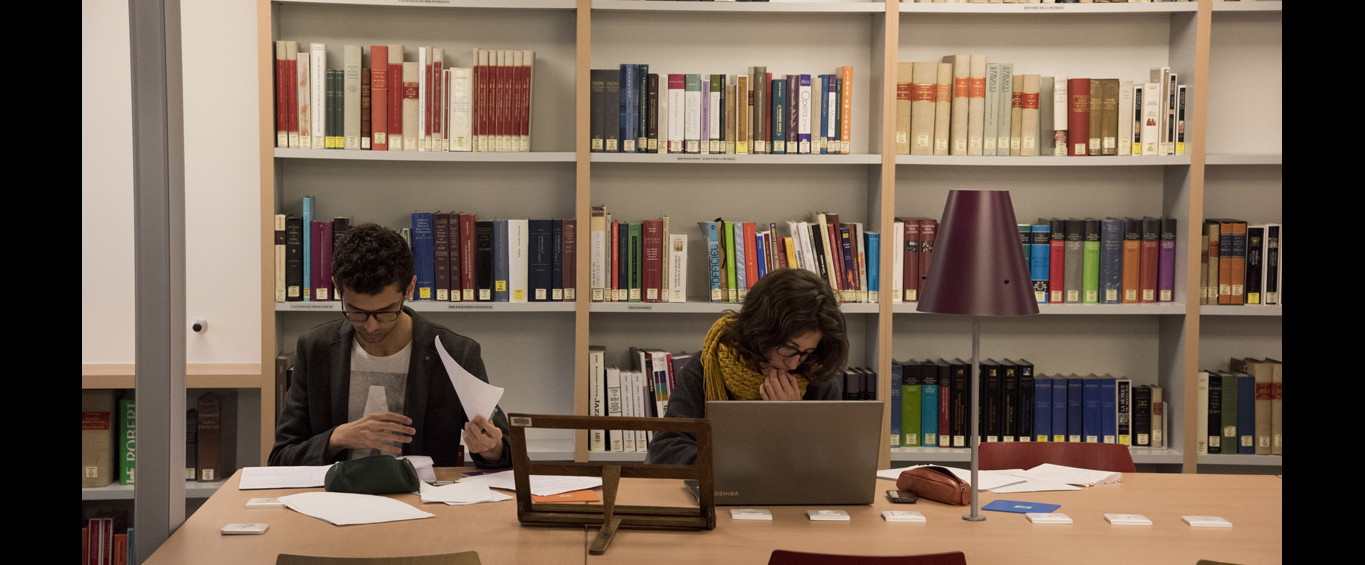 Library
CNSMDP Hector Berlioz Media Library
Conservatoire national supérieur de musique et de danse de Paris Media Library
The Media Library offers holdings of over 280,000 documents from the 17th century to the present: over 150,000 musical scores, 31,000 books, 900 periodical titles and 55,000 sound and audiovisual documents. The collection covers all aspects of the history of music and dance: manuscripts and printed documents, scholarly and practical publications, encyclopedias and textbooks, competition archives and documents, annotated choreographic scores, vinyl LP's, CDs, videos and online databases. The library boasts an extensive collection of 19th and 20th century first editions as well as contemporary compositions, and holds several noteworthy historic collections: the Norbert Dufourcq and the Centre international de la dance archives, the Messiaen donation, J. Loriot (ondes Martenot), Gounod's correspondence, and the songs of P. Viardot. The Library is also houses the Bibliothèque Kantušer, a collection of 25,000 musical scores and 1,000 audio documents on contemporary music from all over the world (permanent loan).
Access terms
Open to the public, registration required.
Lending terms
Loans are reserved exclusively for CNSMDP faculty (for teaching purposes only).
CNSMDP Hector Berlioz Media Library
Contact and localisation
+33 (0)1 40 40 47 36
Schedule
Mon., Wed.: 12:30 - 5:30 pm; Tue., Thu., Fri.: 10:30 am - 5:30 pm
Closed: Public Holidays
Service and equipment
Photocopy
Printer
Computer with free access