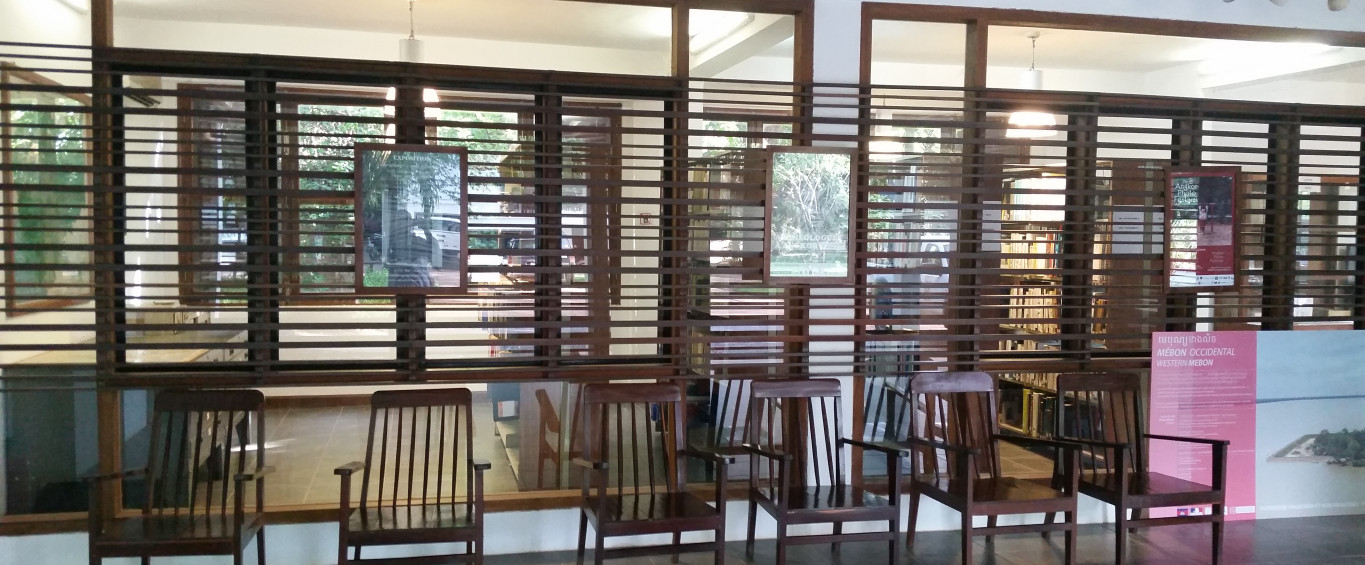 Library
École française d'Extrême-Orient: Siem Reap Center Library
Initially set up in 1992 as an internal resource when the EFEO reopened its Angkor research center, the Siem Reap Library has grown considerably since 2002. Holdings now include 3,000 volumes in French, Khmer, and English, a complete collection of maps of Cambodia as well as digital resources regularly up-dated by teams at the EFEO's Paris Center. The Siem Reap holdings consist primarily of documents from the Angkor and Angkor Conservation Office archives between 1908 and 1975 (available on microfiche or CD-ROM on one of the library's public access computers). Other collections, covering ancient Cambodian history, archaeology and architecture, epigraphy, and the social sciences serve as documentary resources for the Center's research teams.
A photocopy service is available to lectors for a small fee.
Access terms
Users must register.
Lending terms
Only members of the Center's research staff make check books out of the library.
École française d'Extrême-Orient: Siem Reap Center Library
Contact and localisation
+ 855 77 722 245
Schedule
Mon.-Fri.: 8:00 am -12:00 pm; 2:00 - 5:30 pm
Closed: Public Holidays
Service and equipment
Photocopy