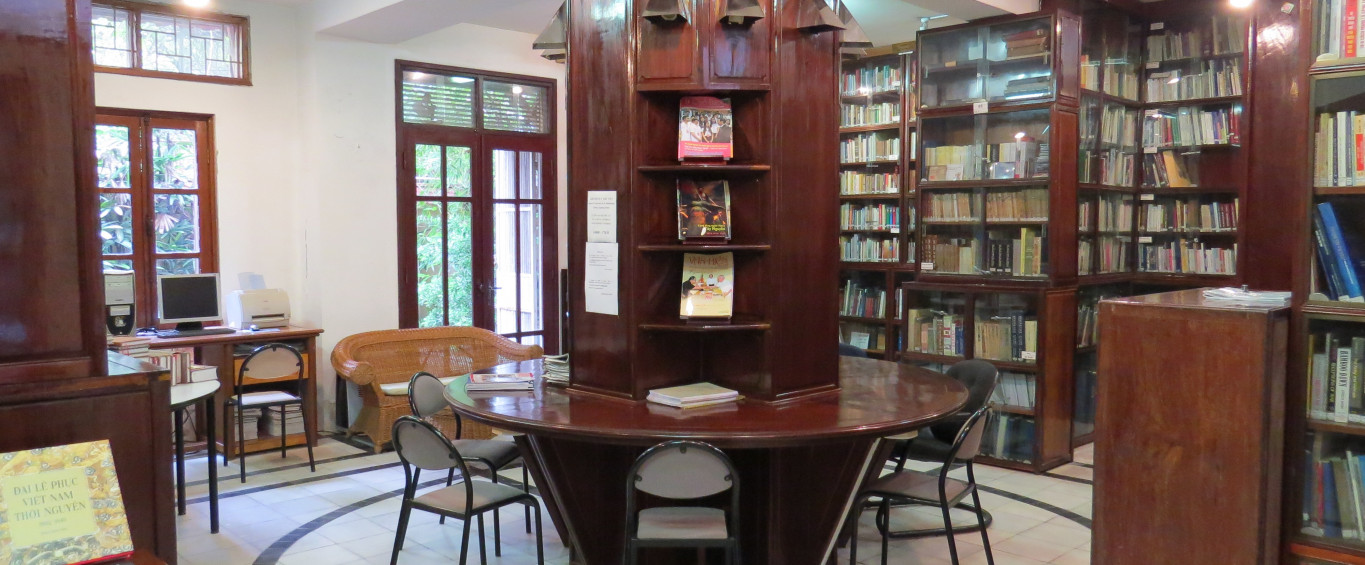 Library
École française d'Extrême-Orient: Hanoi Center Library
The Hanoi Library was established in 1955, when the EFEO returned to Vietnam following the First Indochina War. The Library holds over 6,000 volumes in French, Vietnamese, and English. The collections are focused on the research center's areas of study:  the history and anthropology of Vietnam and neighboring countries (Cambodia, China, Laos, and Thailand). The library is committed to developing exchanges with universities and research centers in Vietnam, in France, and worldwide. The 2005 acquisition of Professor David Marr's personal collection significantly enriched the library's holdings.
Access terms
Registration required. Membership is free on presentation of a valid official ID and a recent photo. 
Lending terms
Loans is reserved exclusively for the Center's researchers.
École française d'Extrême-Orient: Hanoi Center Library
Contact and localisation
+84 438 22 06 23
Schedule
Mon.-Fri.: 2:00 -5:30 pm
Closed: Public Holidays
Service and equipment
Photocopy