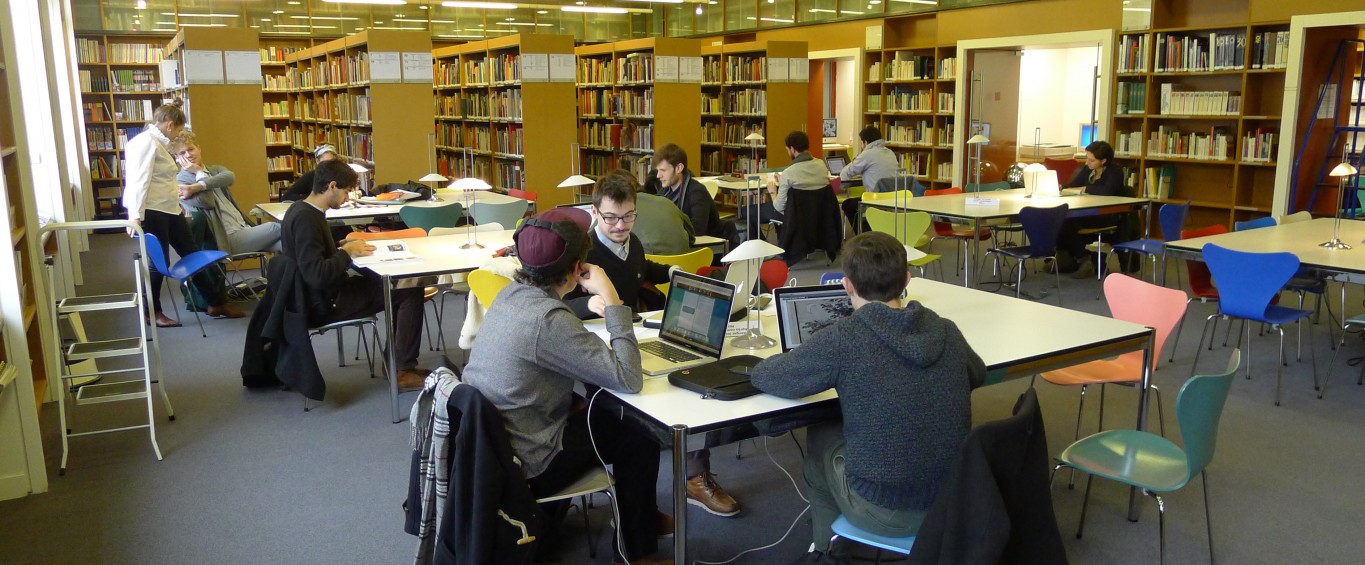 EnsAD - École nationale supérieure des Arts Décoratifs Library
EnsAD's library focuses on contemporary creation and in particular on the current creative scene, technological innovation and new materials in all of EnsAD's fields of study: interior architecture, art, animation, graphic and media design, product design, textile and texture design, fashion design, printed image, photography and video, and stage design.


The library collection includes 20,000 books, 170 printed journals and periodicals, 750 student dissertations and 1,500 films.
A dedicated photo library with over 20,000 digitized images provides access to photos of student work, EnsAD productions and the school's historic collection.
Access terms
The library is open to:
EnsAD students, faculty, researchers and staff
PSL member institution students, faculty and on presentation of their PSL member institution photo ID
Outside lectors on request and by appointment
Lending terms
Loans are reserved exclusively for EnsAD students, faculty, researchers and staff for a period of 2 weeks.  
EnsAD - École nationale supérieure des Arts Décoratifs Library
Contact and localisation
+33 (0)1 42 34 97 52
Schedule
Mon. – Fri.: 9:00 am to 5:00 pm. During university Winter and Spring break and in June, July and September : 9:00 am to 5:00 pm
Closed: Christmas holidays, August
Service and equipment
Wifi
Photocopy
Printer
Scanner
Computer with free access