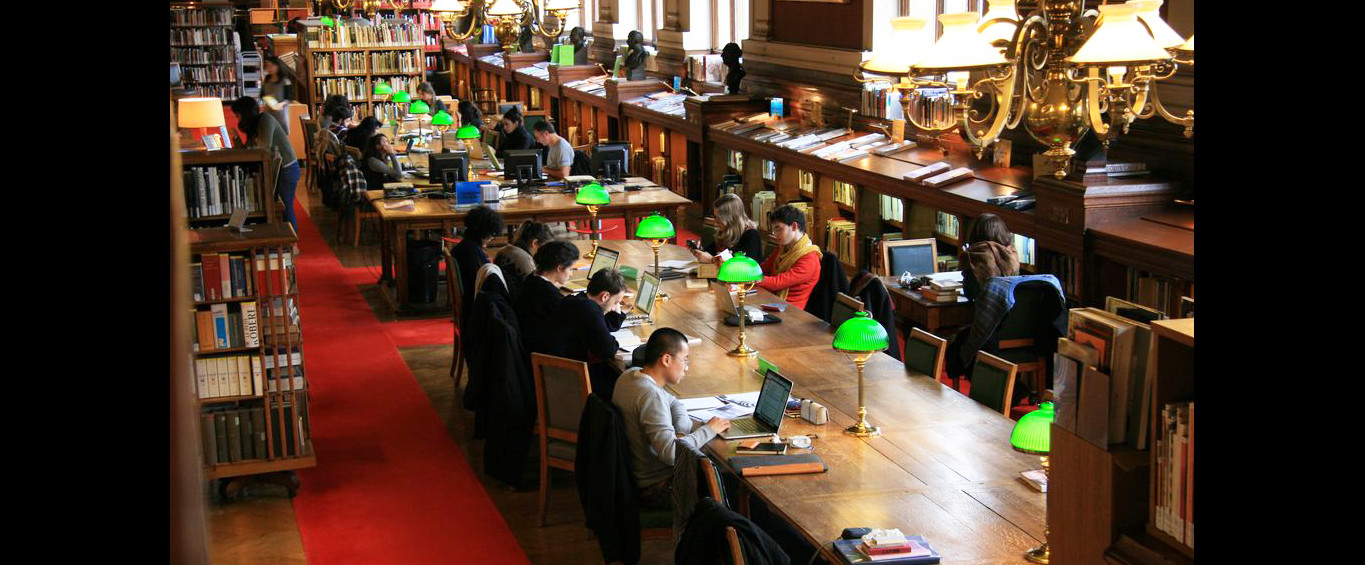 Library
ENSB Stratis-Andreadis Contemporary Art Library
With close to 64,753 documents of all sorts, excluding periodicals, the Stratis-Andreadis Library is one of France's leading contemporary art libraries, and a reference in its field. The collection covers not only artistic creation, but its context and environment, including art history and the humanities. The library is a key resource for students during their training and as they move into professional life, and is also open to a wider public.
The core of the library's holdings is made up of monographs published from the 1960's to the present as well as 410 specialized journal titles (young creators, current issues and debates, exhibitions). The media library also holds a remarkable collection of group exhibition catalogues.
Access terms
The library is open to ENSBA students, faculty and staff.  Access is also possible for outside lectors who have a specific interest in the holdings, provided that they first register at the library's welcome desk.
Lending terms
All documents must be consulted on site.
ENSB Stratis-Andreadis Contemporary Art Library
Contact and localisation
Palais des Beaux-Arts
14 rue Bonaparte
France
+33(0)1 47 03 50 38
Schedule
Mon. 2:00-7:00 pm; Tue.-Fri. 11:00 am -7:00 pm
Closed: August, 2 weeks at Christmas, 1 week at Easter
Service and equipment
Wifi
Photocopy
Printer
Scanner
Computer with free access