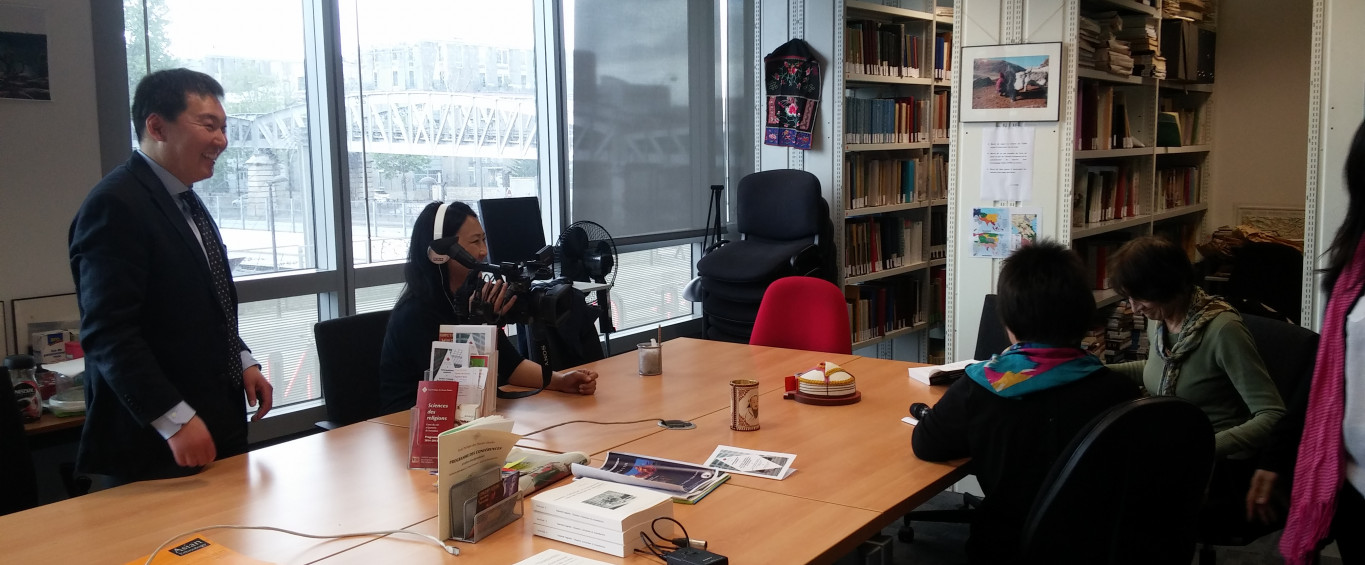 Library
EPHE Center for Siberian and Mongolian Studies Library (CEMS)
Center for Siberian and Mongolian Studies Library
The Center for Siberian and Mongolian Studies (CEMS) was founded in 1969 within the framework of University of Paris X's comparative ethnology and sociology research center, with the active participation of INALCO students (the then National School of Living Oriental Languages began teaching Mongolian in 1968). In 1970, the CEMS created the Journal of Mongolian studies and began developing the CEMS Library around documents brought back by researchers from their field missions and thanks to exchanges between the Journal of Mongolian Studies and other specialized periodicals. The CEMS and its library joined EPHE in 2002.
Access terms
Registration required. The library is open to EPHE graduate students (Master's +) and auditors, and to outside graduate students on request.
Lending terms
On-site consultation only.
Photo credits: photo taken during the recording of a program on the CEMS by the Mongolian National Television in May 2015 (broadcast in July 2015), on the occasion of the 50th anniversary of the establishment of diplomatic relations between France and Mongolia, in presence of Dorjbal Dalaijargal, Minister Counselor at the Mongolian Embassy.​
EPHE Center for Siberian and Mongolian Studies Library (CEMS)
Schedule
Mon. - Fri.: 10:00 am to 6:00 pm by appointment
Service and equipment
Photocopy
Printer
Scanner
Computer with free access