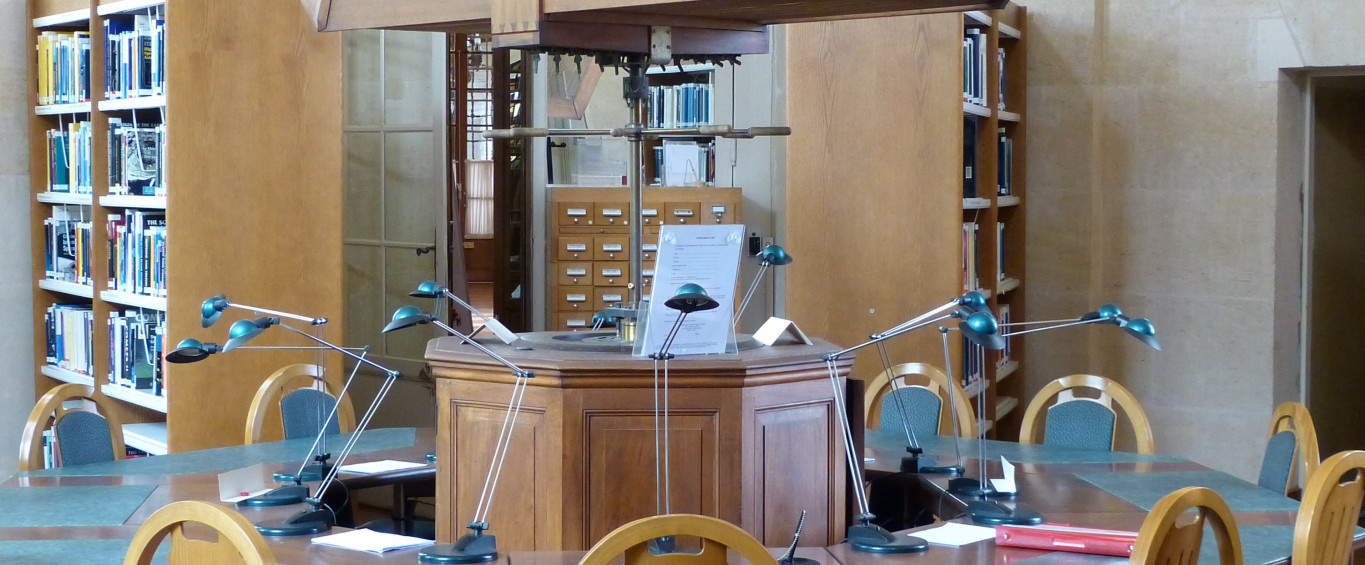 Library
Observatoire de Paris Library – Paris
The Observatoire de Paris is home to contemporary and historic collections of national and international significance in the fields of astronomy, astrophysics and the history of the disciplines. The collections are divided between two sites, Meudon and Paris. The main library is located in Paris. Collections include:
50,000 monographs and theses (of which 3,000 prior to 1850) and some 5,100 periodical titles including historic journals dating back to the 17th century
300 linear metric meters of archives and manuscripts including observation logs since the Observatoire's creation, scientific correspondence, and archives from the Bureau des Longitudes, the Bureau International de l'Heure, etc.
20,000 glass plate photographs, including images of the Moon taken by M. Loewy and P. Puiseux , and Isaac Roberts' photos of nebulae
1,800 engravings, printed photographs, paintings, pastels and drawings, medals, objects and sculptures
1,000 scientific instruments
Some 100 films shot between 1910 and 1989
The library also offers a photo library service to researchers, publishers, museums and private individuals.
Access terms
Free annual registration required. The library is open to Observatoire de Paris staff and students, as well as to outside lectors upon proof of current research.
Outside lectors will be granted a three-day pass, without proof of research, on presentation of a valid official photo ID. 
Lending terms
Library loans are reserved for permanent and temporary Observatoire de Paris staff and students.
Lending terms: 1 month, renewable 5 times. 20 documents maximum. 
Observatoire de Paris Library – Paris
Contact and localisation
77 avenue Denfert-Rochereau
France
+33 (0)1 40 51 21 90
Schedule
Mon.-Fri.: 9:00 am -1:00 pm; 2:00 - 6:00 pm
Service and equipment
Wifi
Printer
Scanner
Computer with free access