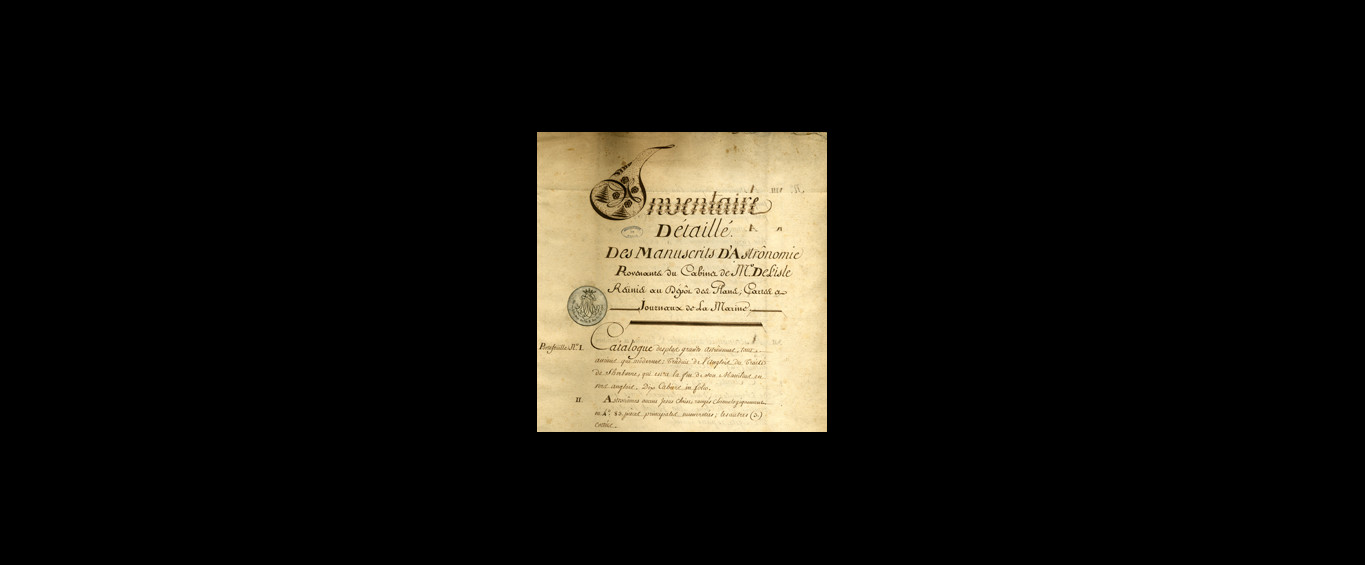 Archives
Observatoire de Paris Historic Archives
The Observatoire de Paris is home to exceptional contemporary and historic collections in the fields of astronomy, astrophysics and the history of the disciplines. The Observatoire's Historic Archives, located primarily in Paris, contain documents and manuscripts of invaluable French and international significance. 
At the heart of the Archive collection are the astronomical archives assembled from across Europe by Joseph-Nicolas Delisle, correspondence of the Polish astronomer Hevelius (1611-1687), observation logs and papers of the Cassini family of astronomers and manuscripts relative to the history of the metric system.
Holdings represent over 300 metric meters of printed documents as well as other materials . The main archival collections include:
Observations made at the Observatoire since its foundation
4 centuries of scientific correspondence , from the 17th – 20th century: Hevelius, Delisle, Jesuit missionaries in China, Danjon-Couder …
Institutional archives in the field of astronomy, some of them on permanent loan: Observatoire de Paris, Observatoire de Meudon, Bureau des longitudes, Bureau internationale de l'Heure, International Earth Rotation Service …
Astronomers' personal archives: the Cassini family, the E.M. Antoniadi collection, Arago, Le verrier, J. Janssen, B. Lyot, E. Schatzman …
Materials relative to space exploration such as the archives for the first European astrometric satellite Hipparcos
A collection of glass plate photographs including images of the Moon taken by M. Loewy and P. Puiseux , and Isaac Roberts' photos of nebulae.
Access terms
Free annual registration required. The library is open to Observatoire de Paris staff and students, as well as to outside lectors upon proof of current research.
Outside lectors will be granted a three-day pass, without proof of research, on presentation of a valid official photo ID. 
Lending terms
Library loans are reserved for permanent and temporary Observatoire de Paris staff and students.
Lending terms: 1 month, renewable 5 times. 20 documents maximum. 
Observatoire de Paris Historic Archives
Contact and localisation
77 avenue Denfert-Rochereau
France
+33 (0)1 40 51 21 90
Schedule
Mon.-Fri.: 9:00 am -1:00 pm; 2:00 - 6:00 pm
Service and equipment
Wifi
Printer
Scanner
Computer with free access