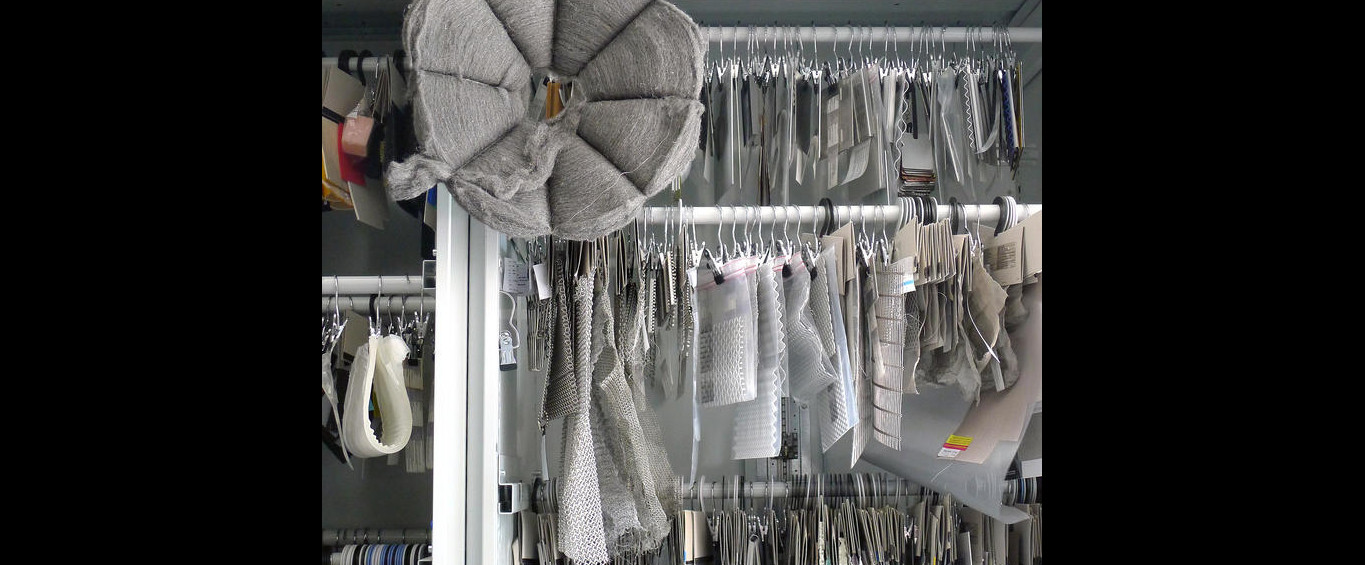 Library
École nationale supérieure des Arts Décoratifs Materials Library
The Materials Library is a source of inspiration, information and advice; it provides students with access to an organized collection of physical material samples. The Library holds over 6,000 references in textile, leather, metal and plastic, all selected for their technical, innovative and sensorial qualities.
At the crossroads of academics and the business world, the Materials Library is also an exceptional directory of over 1,600 contacts. The Library is responsible for publishing Materials News (Infos matériaux), that talk about product news, industrial vocabulary and new technologies.
Access terms
The Library is open to EnsAD students, faculty, researchers and staff during normal opening hours.
PSL and Institut Français de la Mode students, faculty and researchers may also use the Library by appointment. 
Lending terms
Loans are reserved exclusively for EnsAD students, faculty, researchers and staff.
École nationale supérieure des Arts Décoratifs Materials Library
Contact and localisation
+33 (0)1 42 34 97 72
Schedule
Mon. 2:00 - 6:00 pm, Tue. on appointment, Wed. 10:00 am - 5:00 pm, Thu. 2:00 - 7:00 pm, Fri. 9:00 am - 3:00 pm
Closed: Christmas break and Summer break
Service and equipment
Wifi