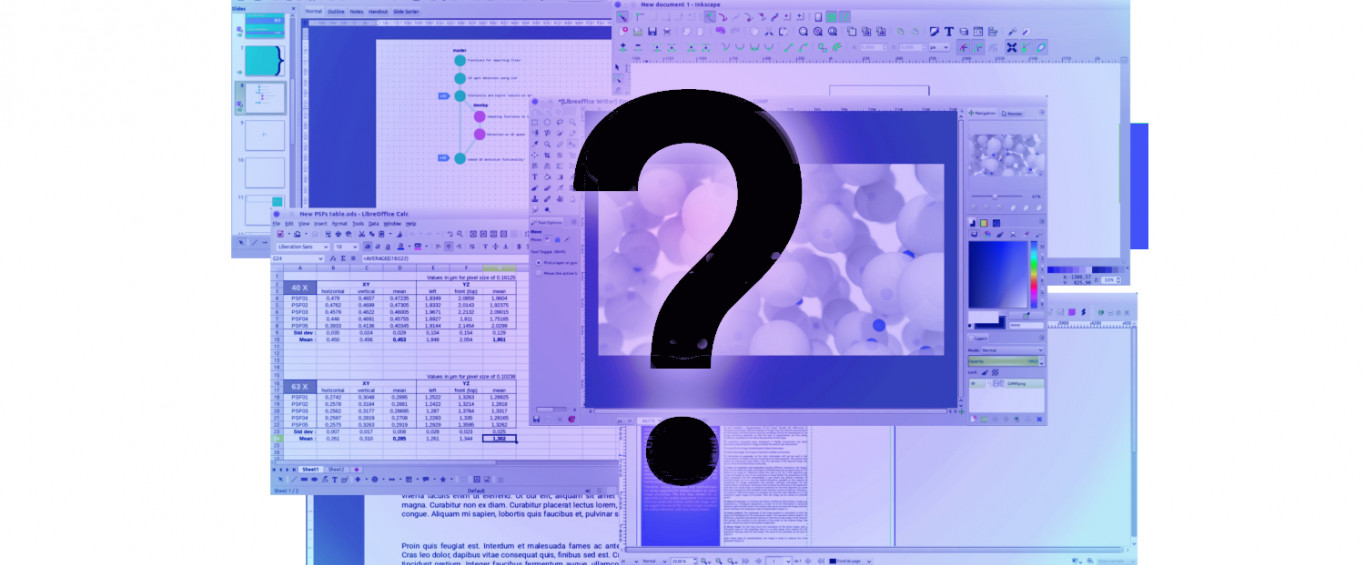 Tutorial
Choosing the right software
Open source
Selecting the right tool for a task is essential. You wouldn't try to use a cell phone camera to create an album for a wedding, right? The same applies to software: you shouldn't try to edit your photos using Microsoft Word when you can have a more specialized program for this kind of job.
Unfortunately, sometimes we just don't know which tool is the most indicated for a task, or we are so used to the wrong tool that we don't realize that things could be much easier. Another common misconception is that you need to pay to get good software, but most of the time we can find free solutions that handle common tasks just fine. Here, we're going to take a brief look at the differences between free and proprietary software, as well as the most common tools that we can use for our daily needs.
Free and Proprietary software, what's the difference?
We're used to the idea that if something is good, there must be a price tag on it. Luckily, sometimes this concept does not apply to software. For almost every proprietary software we can find a free alternative that can do the job almost as – or as – efficiently as the paid version.
First of all, a little clarification on the terms.  "Free software" and "Open source" are not exactly the same thing, even though usually both terms come together. "Free" rather refers to "Freedom", meaning that the user has the liberty to use, modify and distribute the software. Open source means that anyone can access the original code of the software, to comprehend better or participate in a community development. There are lots of details on how this works, but for the average user the message is simple: you can download a copy and start using the program without worrying, and without paying anything.
Proprietary software is usually developed by companies, and treated as a product, as we are used to seeing. This means that you are more likely to find a well-polished tool, which also comes with user support. Usually they have a clean user interface and are user-friendly.
Which are the free alternatives?
As stated before, for most everyday needs, we can find an alternative for proprietary software, with which we can achieve similar (or even better) results. Here are some of the main alternatives:
Text processor
Microsoft Word is clearly the first option that comes to mind when it comes to text processing for common everyday use. Libreoffice Writer is the main alternative on the open source side, and basically provides the same features. As Word comes with the Microsoft Office package, Writer is bundled on the LibreOffice Suite. The interface of Libreoffice Writer resembles pretty much how Microsoft Word was before the change for the "ribbon" style of menus. As almost all the tools are also there on Writer, it's just a matter of learning where to find what you need.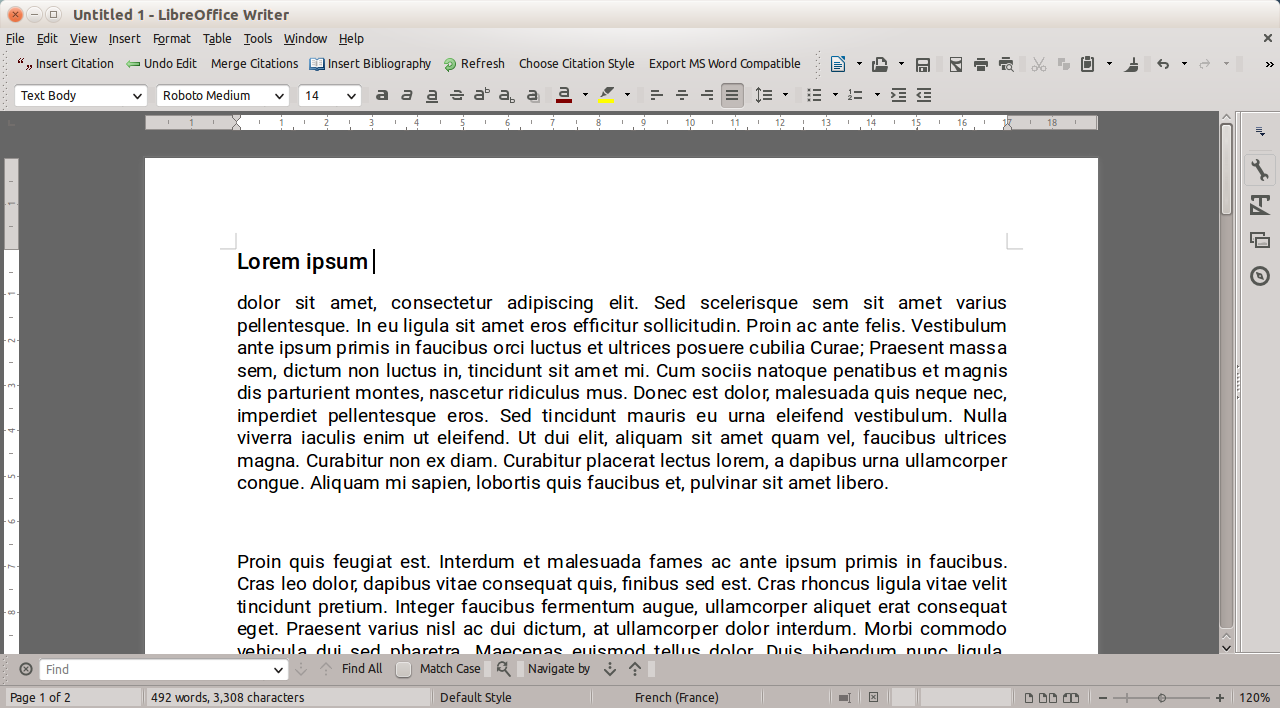 Spreadsheet processor
Pretty similar to Excel, Libreoffice Calc also gives us analogous capabilities. Like Excel, it is indicated to handle big tables, formulas and to plot graphs. The interface is very similar to the Microsoft version, making the change quick and intuitive, although, when it comes to plotting graphs, Calc can look a little more limited than Excel.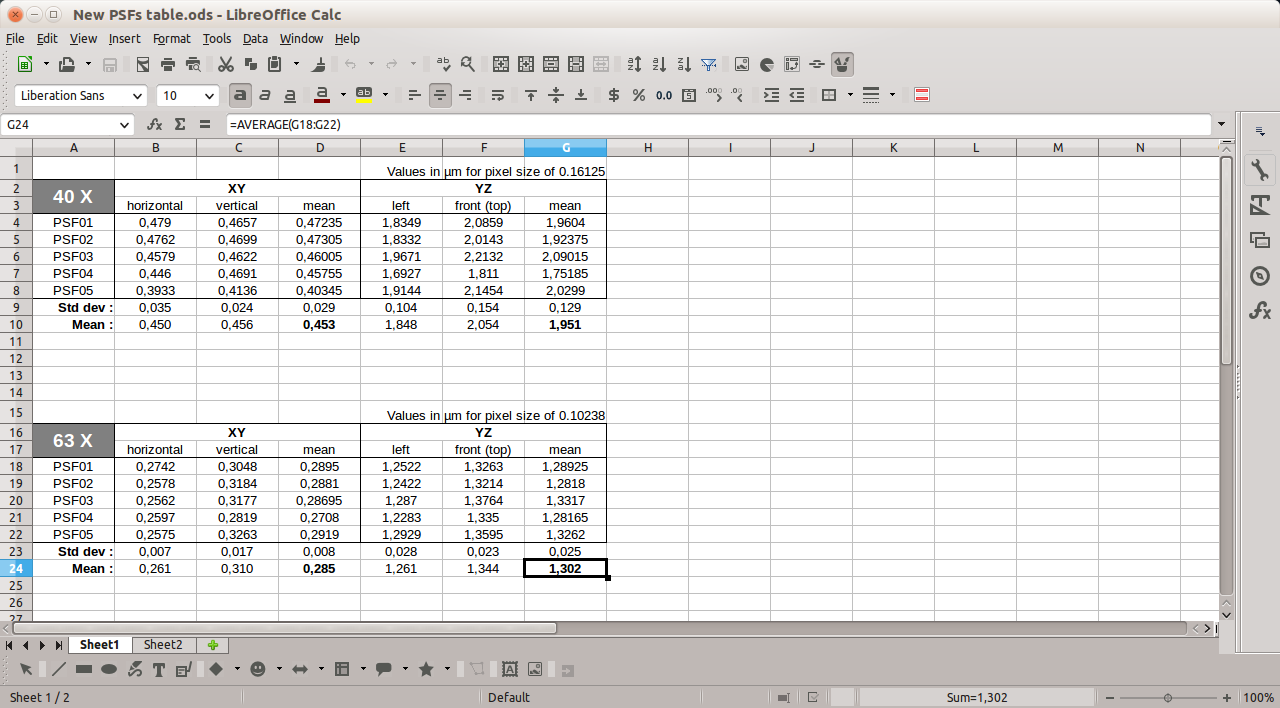 Slides presentation
Also on the Libreoffice suite, Impress is the analogous for Powerpoint. But for this category it's hard to say that Impress have the same capabilities. It lacks on the quality of animations that Powerpoint can provide, and totally misses lots of visual styles that you can apply to shapes and images. But not everything is lost, as those extra capabilities don't exactly make your presentation better, and on the majority of times they actually are a distraction from your presentation. The key for a good set of slides is to follow a concise layout and some basic design rules, and for that Libreoffice Impress is completely capable.
Nowadays we can also find other alternatives on web-based editors, such as Slides.com, Google Slides or Prezi. However, keep in mind that not all of them allow you to download your presentations (forcing you to be online to use) or only allow download with some sort of watermark on the slides.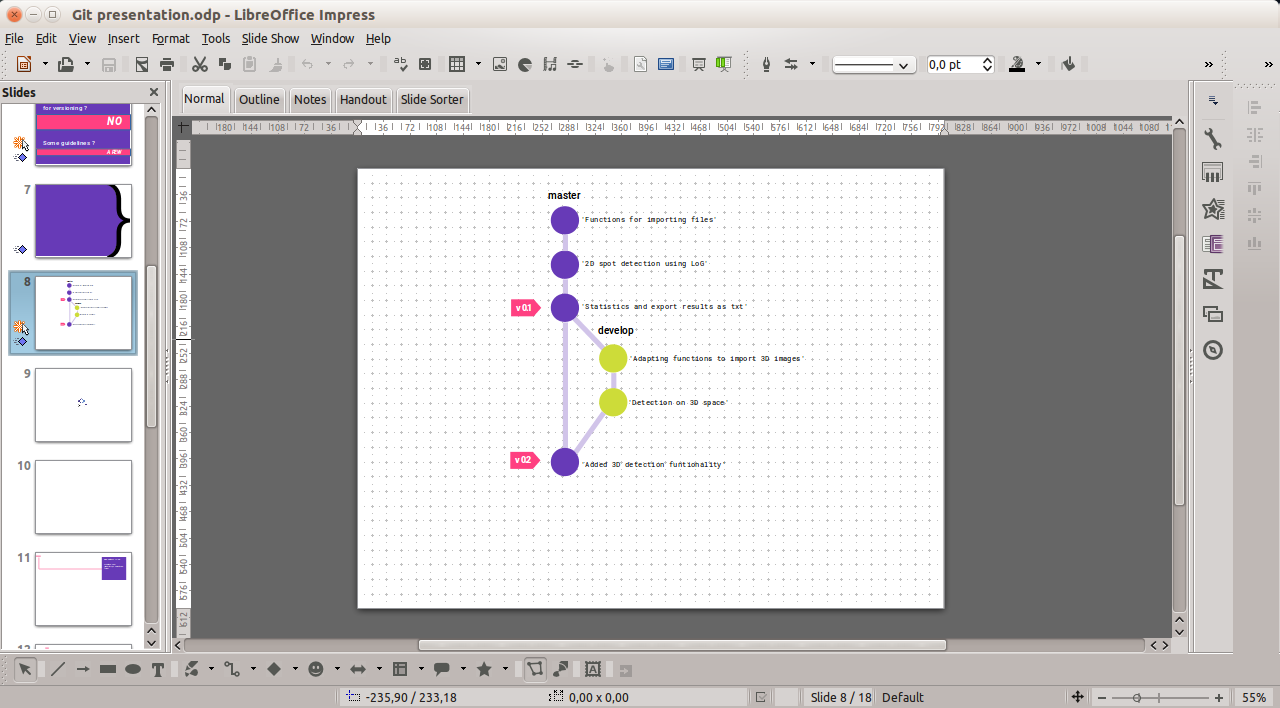 Image editing
It's really hard to stand up to Photoshop, a tool that changed the way we look on digital images. GIMP is the closest tool that we can find, and even though it lacks some of the powerful Photoshop capabilities, and have a much less friendly interface, it's completely capable of handling the majority of tasks. If you need to apply any kind of corrections on images
Another piece of software that must be noted is ImageJ. Although it is made for image analysis on a more scientific level, when you need to process a same task on several images the macro capabilities of ImageJ can be very handy.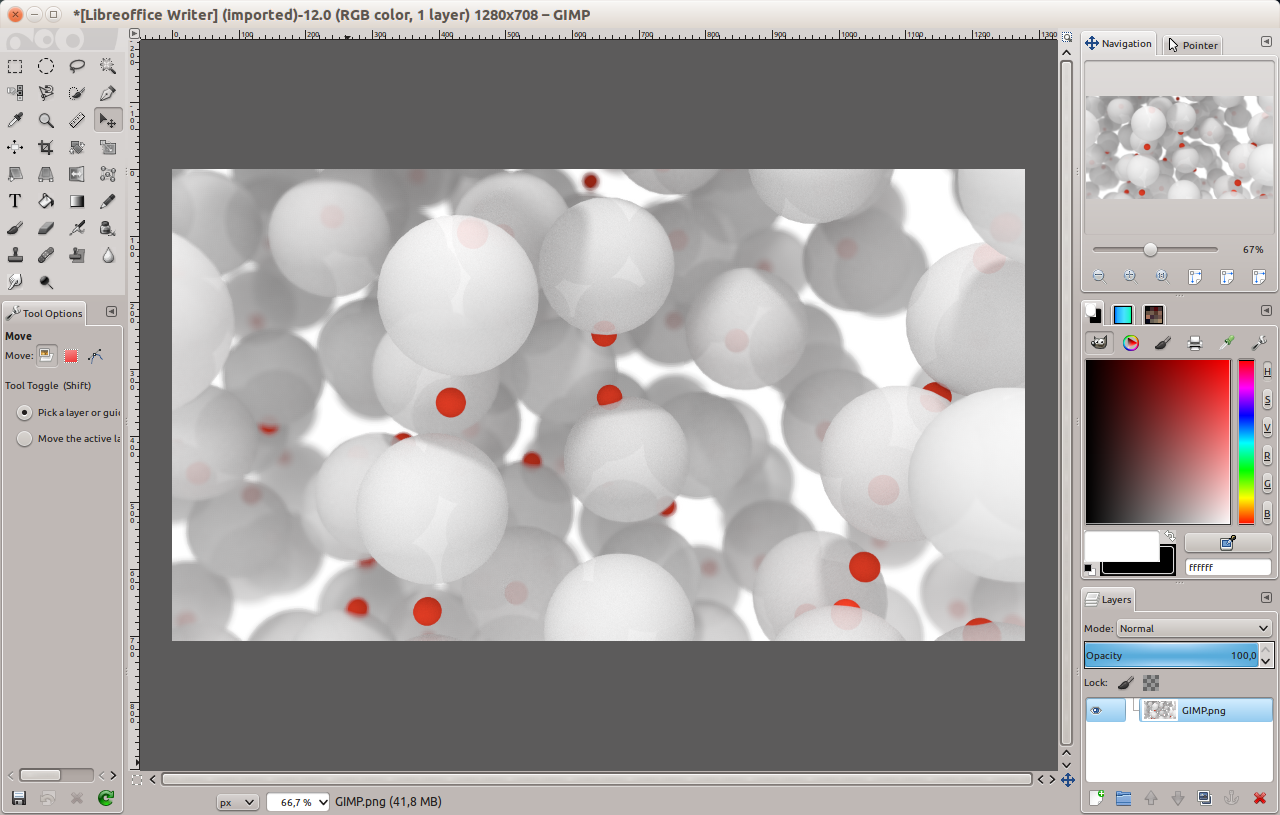 Figure creation
When instead of editing an existing image you need to create something from scratch (as an fluxogram of your project, for example) GIMP (or even Photoshop) aren't the most indicated tools. Instead, what we need is software for vector editing and Inkscape is the more famous of the free alternatives (on the proprietary software side, Adobe Illustrator is the most common tool on vector editing). People tend to use PowerPoint when comes to the creation of figures but, even though it could seem like a good idea at the beginning, things will quickly become messy with the increase in complexity, because of the lack of adapted tools. Inkscape will allow the user to better manage the objects and to handle everything with a higher precision.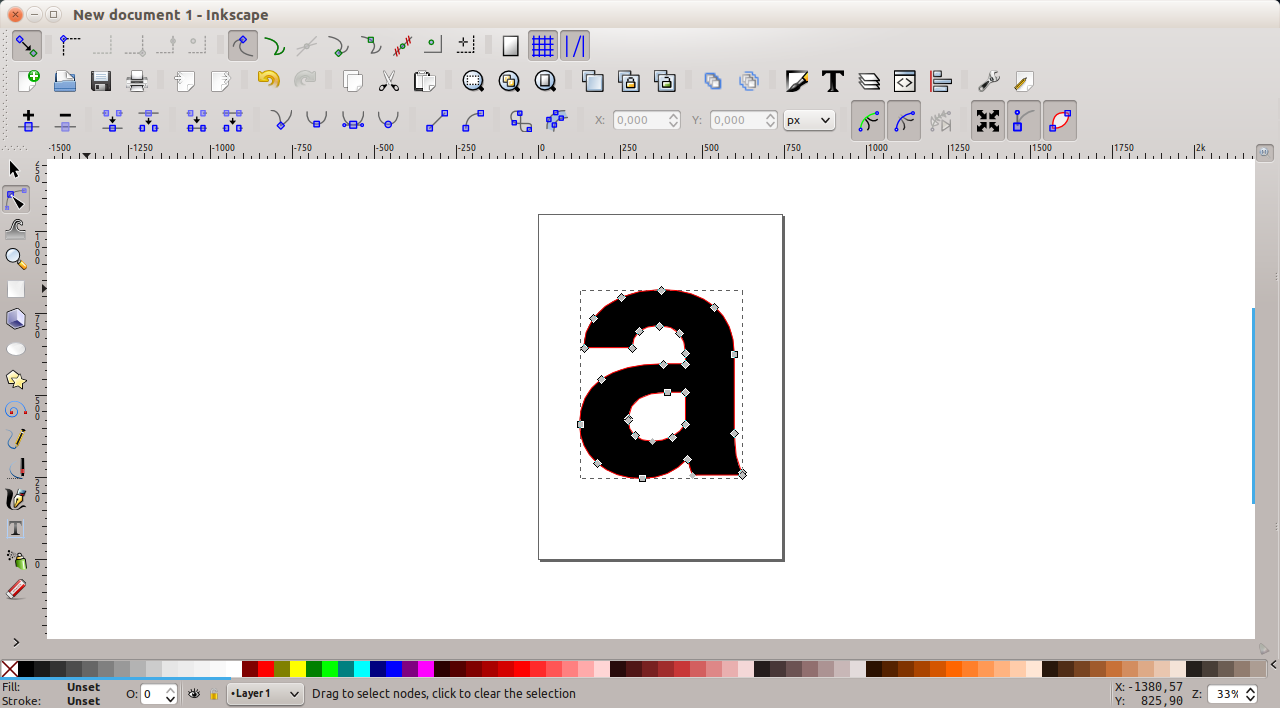 Poster creation
The creation of posters is a common task that everyone needs to face. Again, on this case, the majority of people misuse Powerpoint, simply creating a big slide with tons of objects, figures and texts, which is far from what the software was intended to handle, leading to a stressful situation when nothing seems to work well. Desktop publishing programs are indicated for this situation, Adobe InDesign being the standard on the proprietary side, and Scribus the candidate from the free software world. The use of a layout program allows you to correctly place blocks of text among figures, with the right typography tools and lots of features to help keep everything organized.