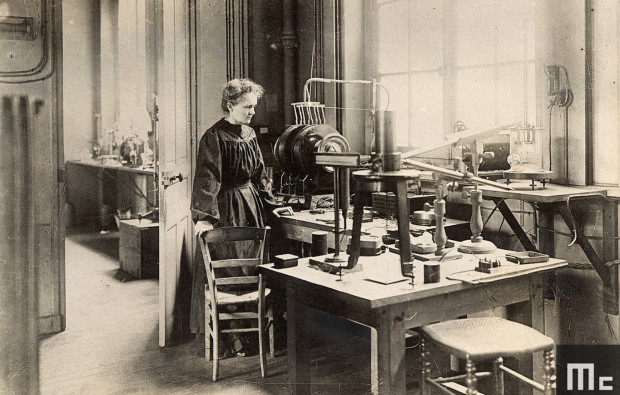 Virtual exhibition
Marie Curie 1867-1934
Life and scientific career of Marie Curie
"I am among those who think that science has great beauty."
Marie Curie devoted her entire life to science and was a pioneer in her field. After having discovered two new radioactive elements with Pierre Curie in 1898, she became the first woman to occupy the position of professor at the Faculté des Sciences de Paris in 1908. She was twice awarded a Nobel Prize (in 1903 and 1911), and was a member of the Physics Solvay Council from 1911 to 1933. She was also the first woman to become a member of the Académie de médecine in 1922.
This virtual exhibition has been put together by the Musée Curie, and covers Marie Curie's life and scientific career, spanning a long period of history that stretches from the end of the 19th Century through to the beginning of the 20th Century.
About
This virtual exhibition has been created as a natural prolongation of the travelling exhibition "Marie Curie 1867-1934". Arranged by the Musée Curie in 2011 for the International Year of Chemistry, the exhibition serves to commemorate the centenary year of Marie Curie's Nobel Prize in Chemistry. 
Translated in several languages, the exhibition has travelled continuously throughout the world. For further details on how to book the exhibition, click here.
Credits
The exhibition has been arranged by the Musée Curie, with support from the Foreign and European Affairs Ministry, the Association Curie Joliot-Curie, the Institut français, the Institut Curie and the National Center for Scientific Research CNRS.
All images are provided by the Musée Curie's archives.
Arrangement of the Virtual Exhibition  
Xavier Reverdy-Théveniaud
With help from​
Annael Le Poullennec and the team at the PSL Resource and Knowledge department